JUST YOUR EVERYDAY RISK-TAKER: C.M.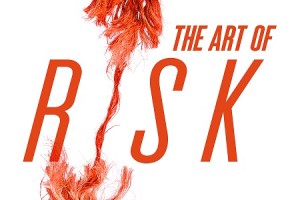 JUST YOUR EVERYDAY RISK-TAKER:  24 April 2015
Name:  C.M.
Age:  40-ish.
Occupation:  Scientist.  Self-employed Entrepreneur.  Wife.  Mom.  Polyamorist.
Location:  Somewhere back in the Midwest.
Q:  Do you consider yourself a risk-taker?
C.M.:  I definitely do.  I'm not a daredevil–I don't do physical stunts.  But I definitely take functional and emotional risks.  I like to test myself, for one. I can be a bit of an all-or-nothing type of person.  And while I've tried to temper that a bit as I've gotten older, I still do test myself.  But another part of risk-taking, for me, is to test others.  Especially their assumptions.  To make people a little bit uncomfortable with their assumptions about who I am, what I feel and what I want.
Q:  After 10 years of a monogamous marriage, you and your husband decided to try polyamory.  For many, that's a huge risk.  You had a solid, stable relationship–supposedly what every woman wants–and opened it up to others.  Why risk it?
C.M.: We weren't risking our marriage.  At least, that's not how we saw it.  We were experimenting together.  We are experimenting together.  And while I know many people have lost their marriages after trying polyamory, we are very fortunate in that we have an extraordinarily stable relationship.  We've always been open-minded people and once we started talking about it, it evolved from there.  I don't know that it is something that we'll do forever.  But it's been a good thing for us so far.
Q:  How has polyamory changed your relationship?
C.M.:  It has totally energized our sex life.  Our sex has been way better since we became polyamorous.  But the real benefit has been how its improved our trust and communication.  To be polyamorous, you really have to be able to talk and to listen.  And it's not always easy.  It's actually really difficult to get to that level.  You need to be able to talk openly with your partner about how you feel, what you want, and even if you lost a condom with another partner.  My husband and I are partners in every sense of the word.  We are good at co-parenting, working together, and running a household.  But being polyamorous really kicked our bond and our communication up to a totally different level.
Q:  How do you make sure that your outside relationships don't negatively affect your marriage?
C.M.:  Once we got into the groove of communicating about it, we set clear expectations ahead of time.  We understand and respect not to go beyond those boundaries without permission.  It ended up that our only real boundary was safe sex, and not being with people who were dishonest with their partners, but we also have an agreement that we can pull the plug at any time for any reason.  We respect and love each other enough to honor that agreement no matter what.
Q:  You said you don't know if you and your husband will do this forever.  When do you know when to stop?
C.M.:  For a while, I had a boyfriend and a girlfriend.  I was in high gear.  And it just got to be too much.  So I've already downshifted significantly and I don't want to be that involved with anyone to that extent anymore.  But I don't want to say I'm ready to stop either.  I want to see what might happen.  I think I would just like to coast for a while and see what happens.  Dan Savage says if you don't leave a crack in the door, it's going to come busting down one day.  I think that's true for most marriages.  So I think I'd like to always keep my marriage's door ajar.  And I know that my husband and I have learned enough about each other to know when to knock and make sure our door doesn't come busting down.
Q:  What would you say to someone who might be considering polyamory?
C.M.:  It's like having a baby.  No, seriously!  The same level of happiness and stability required before you should be having a baby with a partner is also required for polyamory.  Because anyone who has had a baby knows the kind of challenges a relationship faces when you have a kid.  And unless your marriage is solid–unless you are content and in a good place–it's going to have the potential to break your relationship down.  So you should think of polyamory, like having children, as a kind of frosting that you add to the cake of your marriage.  If you have an ugly cake–something inedible or full of pot marks or whatever–and you are just using that frosting to hide all those problems, you are going to get screwed.  You want your frosting to enhance your cake, not cover up the problems.  So understand that polyamory is going to challenge your relationship.  It's going to stretch it.  So unless you have a really solid, stable relationship, polyamory will just rip your cake apart.  But if you have that stability and learn how to communicate and to listen, you can make your cake even more beautiful and delicious.